"Shipwrecked" VBS 2018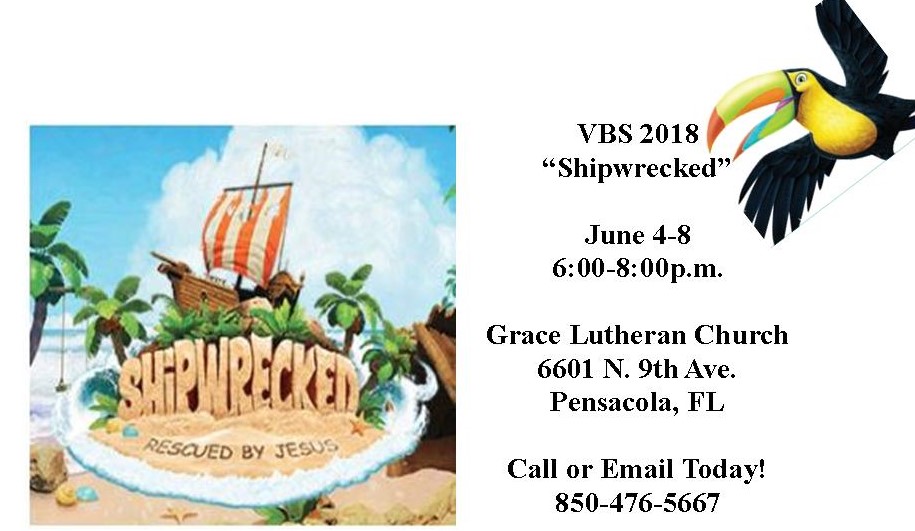 We are busy planning for another great VBS this year! VBS 2018 starts early this summer--the first week that kids are out of school! What a way to kick off the summer! Join us on June 4-8th for a shipwreck adventure with lost pirates, fun & games at "Grace Island", and most importantly learning more about the rescue that we have through Christ.
Our kick-off VBS registration day will be on Sunday, April 29th. Please come and join us for a fun filled afternoon at "Grace Island" where we will have a huge smoked pork luncheon with all the trimmings and sign up for VBS this year. Bring the kids, invite their friends and your neighbors to share in this big community event where everyone is invited!
VBS Details:
Date: June 4-8, 2018
Time: 5:00p.m.-6:00p.m. Dinner is Served
6:00p.m.-8:00p.m. VBS Program
Ages: Entering Kindergarten - 11 years
Please call 850-476-5667 for more information or to register!