Vickie Truett Concert & Dinner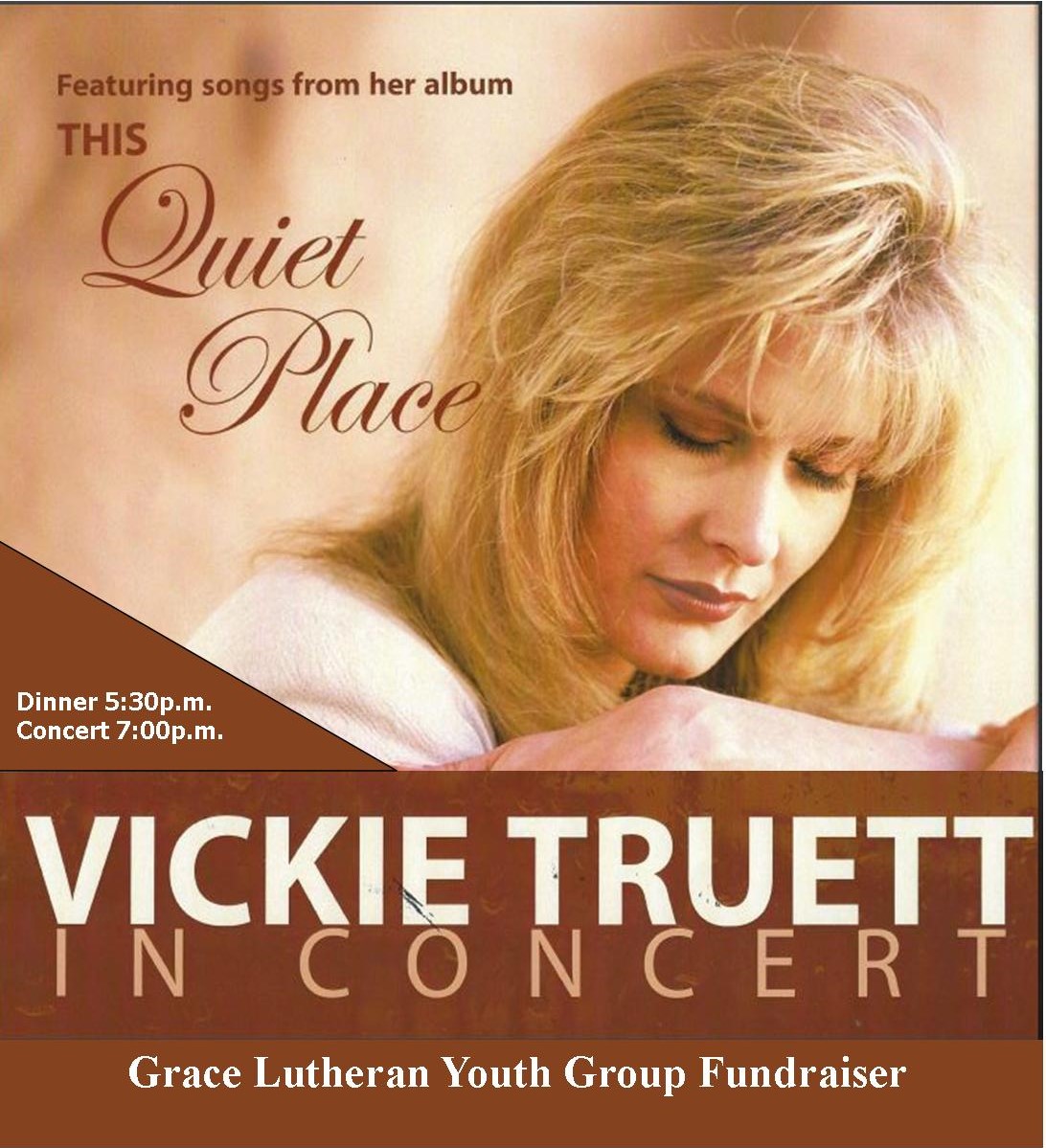 We would like to welcome Mrs. Vickie Truett, Christian singer and songwriter, to Grace on Saturday, January 26th for a fantastic night of music. This event is open to everyone! Bring your friends and family for a night of praise and fellowship. CD's will be available for sale the night of the event.
The senior high youth will be hosting a dinner with Italian favorites beginning at 5:30p.m. in the fellowship hall. We are asking for donations only to help us fund the trip to the 2019 National Youth Gathering in Minneapolis, Minnesota this summer. This trip is expensive, but for any Lutheran youth who has attended you will hear only amazing stories drawing our youth closer to Christ and setting them up to be the next leaders in our church! Please call the office or email your RSVP in to hold dinner seating.
Have you ever wondered what the youth members at Grace are doing? Simple answer is that they stay pretty close and busy! John Brooks, our youth director, keeps the youth group actively involved in worship services, youth events, and working hard to get to Minneapolis this summer for NYG. The dinner will be one of the last big fundraisers leading up to 2019 NYG.