PLEASE CHECK THE FOLLOWING FOR UPDATES:
FACEBOOK - AMAZING GRACE CHRISTIAN PRESCHOOL AT GLC
REMIND APP
THE SIGN ON THE PRESCHOOL DOOR
GRACE LUTHERAN CHURCH WEBSITE UNDER PRESCHOOL TAB

IF YOU HAVE ANY QUESTIONS ABOUT FALL ENROLLMENT PLEASE LEAVE A MESSAGE AT 505-7735 OR 912-9334 (Call or text this number only) WITH YOUR NAME, CHILD'S AGE AND A PHONE NUMBER
Coming Up at AGCP.....
Free VPK (4 Yr. Olds)
Also available 2 and 3 year old classes
Please Contact the Preschool for monthly Tuition Rates


Philosophy of Amazing Grace Christian Preschool:
We strive to help your child expand his/her self-confidence, feeling of self-worth, and love for Christ and others. Our goals are to provide a learning environment where a child can learn and grow at their own developmental pace in all areas which include spiritually, socially, intellectually, physically and emotionally.

Amazing Grace Christian Preschool Handbook
Developmental Milestones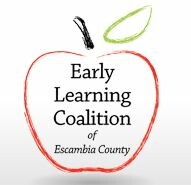 We participate in Florida's FREE VPK Program.
For Information on Florida's FREE VPK Program:
Escambia County VPK Information
Contact Us....
Amy Onkka--Director
License # C01ES0020