Grace Lutheran Church is a member of the LCMS.
The Lutheran Church—Missouri Synod (LCMS) is a denomination that confesses the historic, orthodox Christian faith, a faith built on "the foundation of the apostles and prophets, Christ Jesus himself being the cornerstone" (Eph. 2:20).
The LCMS, headquartered in St. Louis, Mo., is mission-oriented and Bible-based. LCMS doctrine reflects the teachings of Dr. Martin Luther, as summarized in The Book of Concord: The Confessions of the Evangelical Lutheran Church.
A lectionary is a collection of readings from Sacred Scripture. These readings are arranged according to the Church's calendar and are intended to be read at the regular, weekly gathering of God's people.
"For more than 140 years, Concordia Publishing House has been serving individuals, families, and congregations in their proclamation and learning of the Gospel."
Concordia PH has a wealth of resources from bible studies to devotions and a whole lot more.

Lutheran Hour Ministries (LHM) is a trusted expert in global media that equips and engages a vibrant volunteer base to passionately proclaim the Gospel to more than 56 million people worldwide each week. Through its North American headquarters and 34 ministry centers on six continents, LHM reaches into more than 50 countries, often bringing Christ to places where no other Christian evangelistic organizations are present. LHM's flagship ministry, The Lutheran Hour®, airs weekly on more than 1,700 radio stations and the American Forces Network.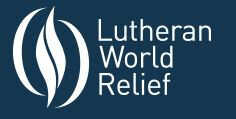 Founded by Lutherans in the United States, grounded in Lutheran theology and building on decades of experience, LWR exists so that U.S. Lutherans may serve their neighbors overseas who face poverty, injustice and human suffering.